I hope you had a wonderful holiday and enjoying the new year so far! It's been a great few weeks of events, including a new commute to my day job on the weekdays. I'm glad it became a shorter commute by bus, but these days it requires attentive coordination during my sleepy mornings to make sure I hop on the right train. It can get pretty chilly waiting at the bus-stop, especially during cold and dark evenings. I found that in order to bear the cold, I make sure I bring accessories to layer up to keep warm, and find ways to stay comfortable and dry.
Here are recommended additions for loved ones that want to stay cozy during their daily commutes by transit.
Hooded Infinity Scarf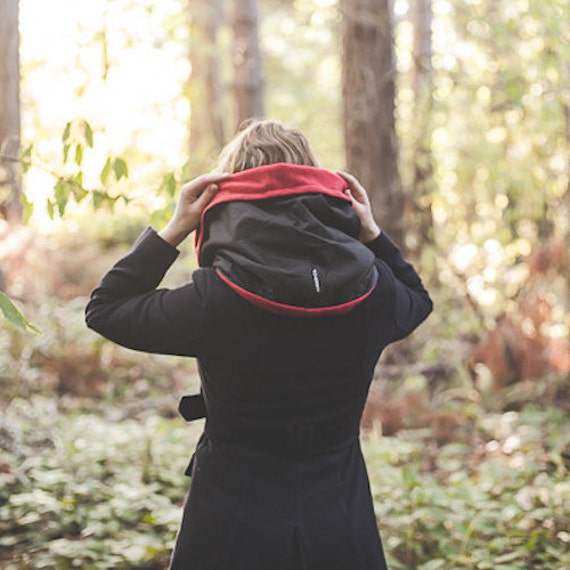 Constructed with a soft fleece lining in a olive green and a black water-resistant shell. Pairs perfectly with your favorite, hood-less jacket.
Buy it at: Etsy
Toque
Moisture Wicking, Breathable & Warm – Perfect in Cold Weather as a Neck Warmer, Magic Scarf, Sports Headband – by Red Dust Active.
Buy it at: Amazon
Touchscreen Gloves To keep busy on our smartphones while waiting outside at the bus-stop.
Buy it at: Indigo
Ultra High Capacity Power Bank
Speaking of smartphones, in case you forget to charge your phone overnight, you can charge it on the go. This power bank weighs as little as a can of soup (12.5 oz) and can charge the iPhone 6s seven times, the Galaxy S6 five times or the iPad mini 4 twice.
Buy it at: Amazon
3 in 1 LED USB Cable

For fun and for function, while it's plugged into your Power Bank, it becomes easier to find things while rummaging in your dark bag.
Buy it at: Amazon
Suprella

I love how the water beads off the umbrella during rainy days and how the wetness stays on the inside of the umbrella when one closes it.
Buy it at: Amazon
Fleece-lined tights

I picked up a pair of these during our cold winters. I like how they kept me warm while waiting for the bus, and also stayed stylish during these chilly months.
Buy it at: Nordstrom
Reflective Tights
I pass a large park in order to get home, so it can be pretty dark as the cars drive by. I like to take out my headphones and make sure I'm actively looking around, just in case someone by car doesn't see me right away when I'm crossing streets. You can incorporate fashionable tights with reflective lines like these ones from Nordstrom, or add other reflective accessories.
Buy it at: Nordstrom
Zigzag Compression Socks VIM & VIGR for Women

Fashioned from moisture-wicking stretch fabric in a moderate compression knit, keep your toes warm with these socks.
Buy it at: Nordstrom
PhD Wool Blend Socks Smartwool Socks for Men

Knit from a moisture-wicking merino wool blend for supreme comfort.
Buy it at: Nordstrom
Lace-Up Waterproof Boots for Women

A stacked woodgrain heel furthers the classic styling of a trend-right lace-up boot crafted from smooth leather with a waterproof finish for all-weather appeal.
Buy it at: Nordstrom
Waterproof Mid Chelsea Boot for Men

A crisp Chelsea boot built with an elastic inset for a custom fit and Respira technology for breathable ease, and a waterproof finish.
Buy it at: Nordstrom
Waterproof Field Coat for Women

Utilitarian details like flap pockets and a removable spread collar define the classic look of a wool jacket that provides waterproof protection from the elements.
Buy it at: Nordstrom
Waterproof Field Jacket for Men

With adequate body coverage and a stowaway hood built into the collar, this fully seam-sealed waterproof jacket offers complete protection in wet conditions.
Buy it at: Nordstrom
Stay dry, stay warm and stay safe!