Different nations celebrate their love for pickles in many ways and on different days with pickle-adorned decor and munching on a variety of pickles. On November 14th, it's National Pickle Day in the US.
Here are quirky decor gift ideas for the dill pickle-lover on your list.
Christmas Pickle Glass Ornament


When my sister-in-law received one as a gift from one of her students, it was the first time she learned about the tradition of hiding it in the Christmas tree for people to look for in order to receive a prize. Carry on the German tradition of the Christmas Pickle with a hand-blown and hand-painted glass ornament.
The Big Dill Pickle Inflatable Pool Noodle It's a giant 5 feet long Inflatable Pickle Pool Noodle that's easy to inflate and deflate for any pool party.

Pickle Bandages


Keep pickle brine out of your cuts, scrapes, and boo-boos with these hilarious self-adhesive bandages.
Kernels Dill Pickle Popcorn Seasoning


Sprinkle some in your popcorn for a tangy time.

Pickle and Onion Humor Round Pillow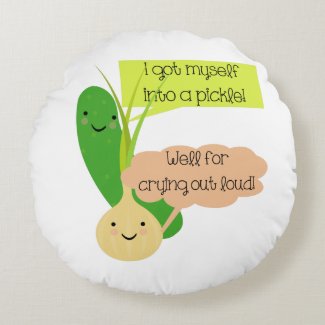 Add humour to your couches or bed with this punny pillow.

Customizable Pickles & Mason Jar Kitchen Towel


This kitchen towel can be customized with a name within a mosaic of pickles.

Kind of a Big Deal Dill Pickle Coffee Mug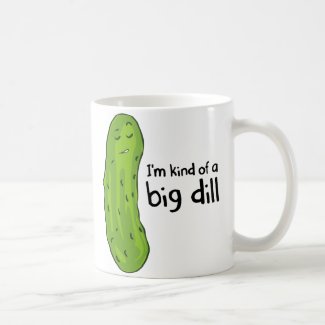 To remind everyone of how much you love puns.

Dill Pickle – Plush Food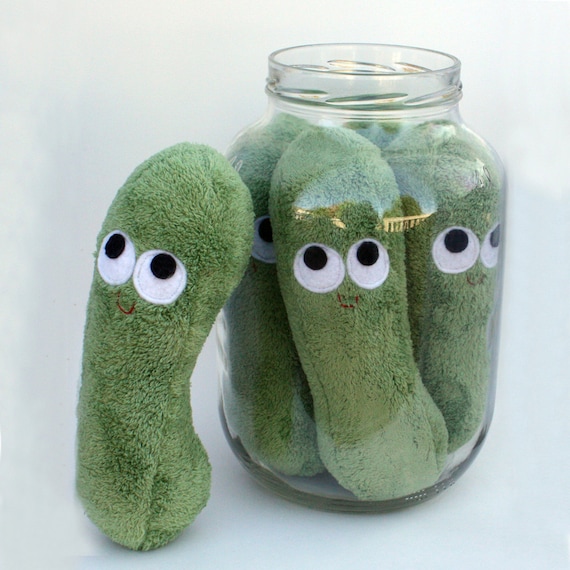 Handcrafted with uber soft minky with felt eyes that are hand stitched as well as the mouth.

Pickle Back Pin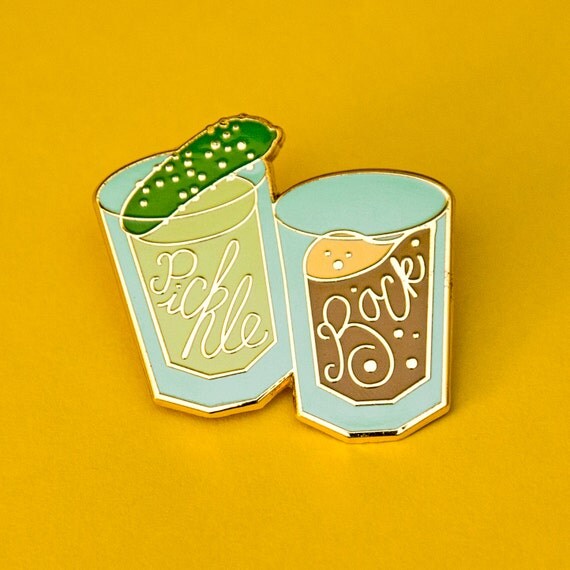 In honor of a favorite neighborhood haunt and creator of the pickleback, Bushwick Country Club.

Pickle Pin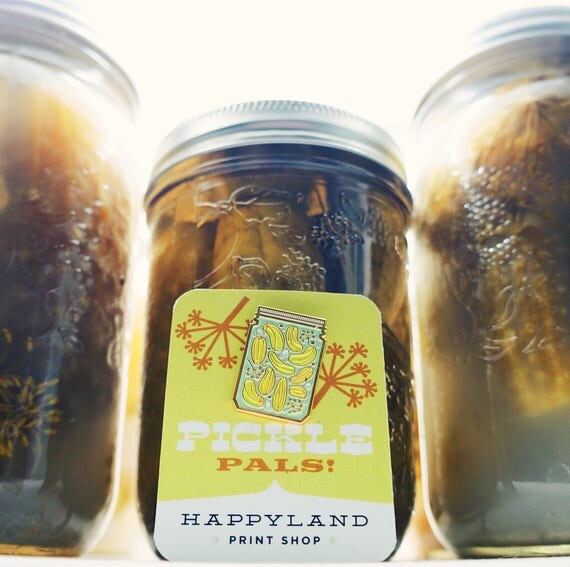 Show your love of pickles on your jean jacket and lapel with this cute jar of pickles pin.

Pickle-scented Earring Surprise Bath Bomb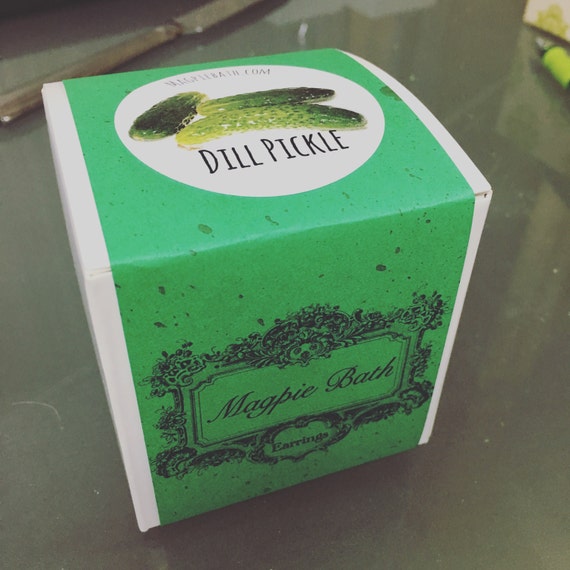 Find a surprise pair of earrings after soaking in a dill-pickle scented bath.

Accoutrements Pickle Candy Canes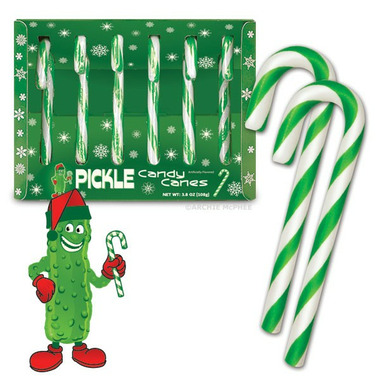 Start off the Christmas holiday season early with some dill pickle flavoured candy canes.
Happy Pickle Day!